bathroom scales made in usa
US Manufacturers List for:Bathroom Scales
May 25, 2019 – 10:24 am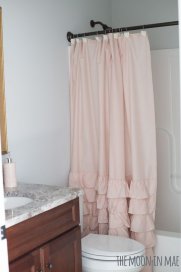 We are compiling a list of American manufacturers and brands, including large corporations, small companies and individuals that produces bath scales made here in the United States.
This list may include 'Bathroom Scales' produced and assembled from parts and materials 100% manufactured here in America, but some may also contain a percentage produced outside the USA.
US Manufacturers List for:
Bathroom Scales
If a company listing contains an orange heading then those will contain links to retailers where you can buy 'Bathroom Scales' On-Line, and there may be offerings from multiple retailers for the same items.
View the list and pick a company, brand or item, browse for products and retailers, also please take a few extra minutes and visit the manufacturers and give your opinion, thank you.
Detecto Scale
Detecto's headquarters and factory is in Webb City, Missouri, USA with warehouses in Canada and England and distributors in over 110 countries. Founded in 1900, Detecto Scale is the largest
medical scale
manufacturer in the United States. The family-owned and privately-held company employs a staff of 350 associates trained in manufacturing USA-made, high-quality weighing products. Detecto has been featured on the TV shows "How It's Made" and "World's Greatest!
Some of the companies listed in this directory that produce appliances here in America, may also have them manufactured in other countries as well. Many businesses alter their brand names, manufacturing practices and product designs with little or no notice, so if there are questions that still remain, we suggest contacting the manufacturer directly.
Related posts: