Luggage weighing scale boots
15 Genius Ways to Save Space in Your Suitcase
November 8, 2017 – 12:51 am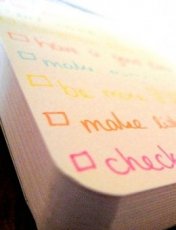 You might all have a little giggle as we declare war on the unruly suitcase. Haven't we all sat on our suitcases in desperation to just shut the bloomin' thing? Or 'panic packed' two minutes before we leave for the airport – shoving in that additional pair of espadrilles (don't make me choose between the red, white and pink)? Guest blogger Caroline Costello from Independent Traveler can restore your sanity with these 15 packing tips…
Packing is a delicate blend of art and science. Rolling shirts so that they unfold with only the most subtle suggestion of a wrinkle is truly an art form. And on top of that, you need to pack everything you need for a trip in a way that meets the demands of airline baggage weight and size requirements – now that's a science, and we've got the formula. Follow these 15 packing tips and learn how to save space in your suitcase.
1. Do your laundry on the road
Travel-size bottles of laundry detergent are available at most Laundromats and drug stores. Alternatively buy an empty travel bottle and fill with stuff you have at home. Wash your clothes in the sink in your hotel room. Travel suppliers like Magellan's sell laundry lines with suction cups so you can hang your dripping clothes out to dry. This simple trick allows you to double or triple the usage you'll get from just a few sets of clothes.
2. Know exactly what you should pack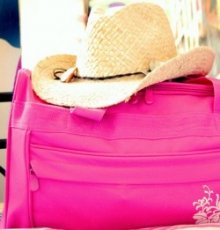 So many travellers opt to overpack in lieu of forgetting something essential. My advice? Every time you take a trip, make a list! Create an inventory of everything you'll need for your upcoming vacation, and tick off the items as you place them in your bag; it's a fool-proof way to pack. Try Independent Traveler's interactive packing list.
3. Know what not to pack
It is easy to stuff as much into a suitcase as humanly possible and call it a day – but not so fast. There are certain things you should think twice about bringing on your travels. In What Not to Pack, items such as jewellery, valuables, multiple guidebooks and beauty products are expendable. Think back to your last trip and the items you packed. Now, how much of that stuff did you actually use?
4. Lose the shoes
Shoes are oddly shaped, heavy and mostly inflexible, so they're not exactly ideal for packing. (I'm still waiting for someone to invent a line of inflatable travel shoes.) The rule of thumb is that travellers should pack no more than two pairs of shoes: one casual pair for walking and everyday use, and one pair for formal occasions. Don't forget if you are heading to a beach destination, you can probably pick up a pair of flip flops on arrival.
5. Wear your bulky items, don't pack them
Jeans, hats, hiking boots and puffy parkas should never be stuffed in a suitcase when they can be worn on the plane. Worried about fashion? Consider this: By dressing like an Alaskan hiker on the plane, you leave more space in your suitcase for additional chic ensembles to be worn in your destination.
6. Weigh your bag before you get to the airport
If you've already arrived at the airport when you discover that your bag exceeds the airline's weight limits for luggage, you have two options: remove some items from your bag or pay the overweight baggage fees (which, frankly, can be expensive). But if you're at home when weighing your bag, you can swap out some heavier items for lighter ones if need be, thereby making the most of your suitcase space. You can purchase an inexpensive luggage scale from a local travel supplier.
7. Don't fold your clothes, roll them
Folding creates creases, and it's not the best way to maximize suitcase space. Starting from the bottom up, roll your shirts, trousers and dresses into tightly packed tubes, which you can neatly stack in your suitcase.
8. Follow the TSA carry-on rules when checking your bag
There's an upside to those annoying TSA rules that require fliers to pack carry-on liquids in containers no larger than 3.4 ounces/100ml; we are now all in the habit of using miniature bottles and forgoing our mega-size cans of hairspray – ultimately, we are packing less. Even in checked-bags, opt for small travel-size containers for your toiletries. You can always buy more shampoo and moisturizer at your destination.
9. Be prepared for souvenirs
If you're a die-hard shopper, remember to leave some room in your bag for the booty you'll inevitably be carting home. Alternately, if you really want to use every inch of space in that Samsonite, you can look into shipping your souvenirs back home. Sure, shipping sounds like a pricey proposition, especially if you're travelling overseas. But think of the overweight, checked or excess baggage fees, which, for some airlines, can amount to more than $100 per bag. Suddenly, standard delivery service costs don't seem so steep…
10. Don't leave packing to the last minute
Frantically stuffing piles of clothes and books into a bag is one of the most common causes of over-packing. Start laying out your clothes up to a week before you leave. This way, you can take your time deciding what you really need to take should, do your laundry, and you won't be in such a desperate rush to grab and go.
11. Photocopy relevant/interesting pages of a guide
Most guide book publications publish their information online. Why not copy and paste sections into a Word document and, using both sides of the paper, print off any bar, restaurant and route recommendations? This will save you a ton of space
Related posts: