Right weigh scales
Right Weigh Scale LLC
August 2, 2017 – 01:16 pm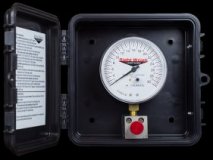 Right Weigh Scale LLC is a well-established, scale repair and scale calibration business located in the Bay Area. We are committed to providing exceptional service to meet all of your weighing needs. From certification to calibration, repair to refurbishment, we ensure your scales are reliable and accurate.
If you are in need of equipment or parts, we offer many weighing devices and scale solutions from a number of reputable manufacturers. Please contact us at (510) 315-8883 or by email This email address is being protected from spambots. You need JavaScript enabled to view it. and someone will help you.
Right Weigh Scale has a reputation for quality repair and timely responses, and is well-equipped to service an array of industries including health care providers, production, logistics, recycling and retail. We guarantee a level of customer service unmatched in the industry. Service performed follows guidelines found within Handbook 44 and ISO 17025 standards.
At Right Weigh Scale, we understand that each business we work with is unique. We pride ourselves in our ability to accommodate all of them. Our goal at Right Weigh Scale is to keep your scales operating consistently and prevent costly repairs. For customers who needs routine maintenance, we offer calibration agreements for interval service. Our rates are competitive so even when the unexpected happens we are the best choice. We provide scale service to the greater San Francisco Bay Area which includes San Jose, Oakland, San Francisco, Hayward, Richmond, Livermore, San Mateo, and Berkeley.
Related posts: